Provision of board design incorporating know-how of "manufacturing" by mass production manufacturer
Collaboration between design department and manufacturing department realizes total support from design to manufacture.
We deal with customer's requests with a light footwork and are trusted by many customers.
We provide board design that is reliable, safe and easy to manufacture, corresponding to the design of a wide variety of boards from 2 layer to High multilayer board and from through hole to build-up board.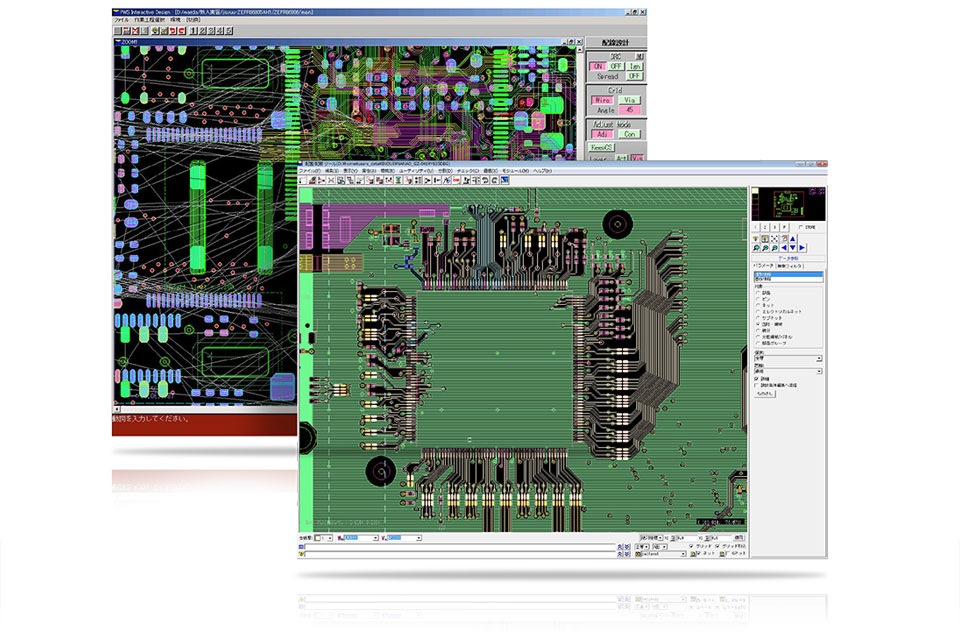 High quality design that included board manufacturing know-how unique to mass-production manufacturer.
Establishment of the most suitable design specifications in consideration of quality, cost.
Smooth transition from trial production to mass production.
Total service such as the price examination at the design stage, the VA suggestion.
Examination of economic board size without waste.
Simulation at the design stage
(Reduction of the evaluation number of times with the trial product)
Correspondence of the simulation in the highspeed transmission line.
Suggest a better conditions.
The measurement result of the board is fed back to the immediate design data.
Correspondence to short delivery date.
We will respond with a flexible system matched it with schedule.
Spec
Request
Design start
Design start
We confirm the specification of the design contents, we will judgment of the manufacturability and assemble the process untill board making.
Board Design (CAD)
Net making
Net making
Corresponds to the circuit and net of "CR-5000 SD" In addition,
we will correspond to various net-list.
Part registration
Part registration
We will manage it in library for exclusive use of the customer and correspond.
Outline making
Outline making
If you got DXF data with various drawing information, it can be imported directly to CAD and design time can be shortening is possible.
Part placement and pattern wiring/ Art work
Part placement and pattern wiring/Art work
The smooth board design system by the experienced designer.
We will correspond of design in accordance with customer needs.
(Design system closely tied to customers)
Simulation
Simulation(Transmission line analysis)
We will perform pre-simulation and post-simulation according to customer request.
Impedance control makes more realistic and accurate matching considering manufacturing conditions.
Verification
DRC
DRC(Rule Check)
In addition to checking the designing wiring rules, we will perform the rule check in each design condition.
Manufactur ability verification
Manufacturability verification(ADM)
It checks whether it violates the manufacturing specifications at the stage of CAD data,
it checks and corrects the error part promptly, and does not carry over the violation part to the next process.
Manufacture
Output
Output
After completion of approval process, we will shift to manufacturing immediately.
We will output metal-mask data necessary for part implementation, part coordinate data and a drawing necessary for a customer.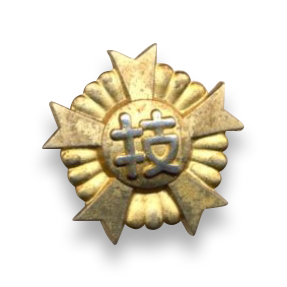 Skilled worker of printed circuit board design
Certified skilled worker(Grade 1 and Grade 2) are presence.
A skilled designer will provide a high level of quality.
Printed circuit board design tool
CR-5000 BoardDesiner
CR-5000 PWS
CR-8000 Design Force
Altium Designer
Cadence Allegro
Circuit design tool
CR-5000 SystemDesigner
CR-8000 Design Gateway
Waveform analysis/EMI measures tool
CR5000 Lightning
Hyper Lynx
DRC/Manufacturability check tool
(Including partner company)
Design achievement example
Automobile
ECU(Engine control、Steering control、Feeding control)
Onboard parts(Body control、Electronic unit、Air conditioning、Safety device)
Onboard product(Navigation、Audio)
PC peripheral equipment
Industrial equipment
(Industrial robot、High speed wireless communication、Image processing)